BACK BY POPULAR DEMAND!  Wednesday Night BBQ and Floaty nights will return starting June 15th and continue through August 3rd!
COME LEAD THE FUN!  VOLUNTEER!
We start setting up at 4pm to be ready to serve at 5:30pm and we keep serving until all the burgers are gone.  It takes 8 wonderful volunteers to make these nights a success.  Please use this sign up genius to help out.  Grilling not your thing?  We have also had great response serving different types food.  If you would like to serve something different email Candy Wall our Social Director to plan the meal you would like to serve.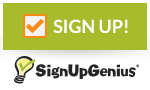 FLOATY NIGHT!
In conjunction with our BBQ, we have Floaty Night!  Everyone brings their own floaty and the pool becomes an instant party zone.  Make sure to blow up your floaty at home, no one wants to waste the night in line at the air compressor!